Kowloon Park
Space Museum
Cultural Centre
Museum of Art
Clock Tower
Avenue of Stars
A Symphony of Lights
Kowltoon Park
This 14-hectare green oasis is set in the heart of Tsim Sha Tsui. Within is a fitness trail that meanders through Chinese gardens and a banyan tree court. Other park facilities include a giant indoor/outdoor pool, a sculpture garden and conservation corner, the Hong Kong Heritage Discovery Centre and the Kowloon Masjid & Islamic Centre
Mosque
Explore diverse culture in the heart of Kowloon. .The Mosque is currently the largest Islamic house of worship in the city. The Mosque holds prayers daily and is capable of accommodating up to approximately 2000 people.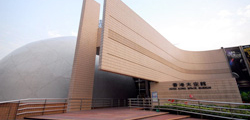 Space Museum
Explore the final frontier at The Hong Kong Space Museum with its Omnimax and Sky shows and astronomy exhibits
Cultural Centre
Experience classic performing arts, both Western and Asian, at the Hong Kong Cultural Centre.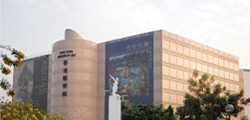 Museum of Art
Discover the beauty of Chinese antiquities, fine art and calligraphy at the Hong Kong Museum of Art.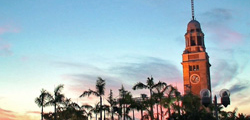 Clock Tower
A part of the original Kowloon-Canton Railway terminus, the clock tower was completed and came into operation in 1921. This is a relic from the Age of Steam, a time when people spent days traveling by rail across Europe and Asia.
Avenue of Stars
The Avenue of Stars, located along the waterfront, is the tantamount to that of the "Walk of Fame" in Los Angeles. There are plaques honoring celebrities from the silver screen, those behind the camera and a bronze statue of the legendary kung-fu action star Bruce Lee. Come and learn all about the 100-year development of this Hollywood of Asia and don't forget to bring a camera for the panoramic harbour view.
A Symphony of Lights
The Symphony of Lights unleashes at the Promenade Level of China Hong Kong City daily at 8pm -the world's largest permanent light-cum-sound show, involving more than 40 buildings around the Victoria Harbour. The daily show projects a wide spectrum of color lasers and searchlights in celebrating the energy, spirit and diversity of Hong Kong.